Out-of-Boxer
Posts: 48
My first car, purchased in 1966, was a 1959 Nash Metropolitan.  My second car was also a Nash Metropolitan.  Between the two, we had enough parts to keep one running!  Anyway, I have been looking for years for a kit of my first car and last year I was lead to Modelhaus
http://www.modelhaus.com/,
a vendor of kits of older, sometimes esoteric American vehicles, usually resin castings based on a manufacturer's promo model supplied to dealerships.  This 1959 Metro is based on a Hubley cast metal kit issued for the 1959 and 1960 Metropolitan.  I thought the kit to be quite good, considering it's 54 year old heritage.  Some filing and grinding was necessary to get the chassis and tub to nestle into the body, but that is what modeling is all about, right?
The model was painted using DuPont Centari Enamel automotive paints, sanded out to 12000 and polished out using Model Car World buffing compound and finishing wax.  Chrome work is Bare Metal Foil.
The first photo was taken in 1966, on the road to my girlfriend's (now my wife of 44 years) house in West Virginia.  The rest are a selection of shots from my Photobucket account, which can be accessed at
http://s643.photobucket.com/user/myoungcc/library/Marks%20Models/Misc%20Models/59%20Nash%20Metropolitan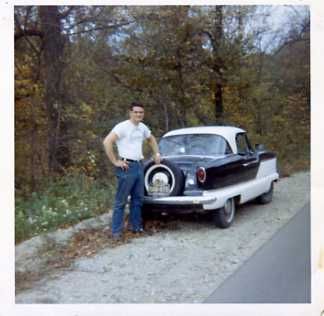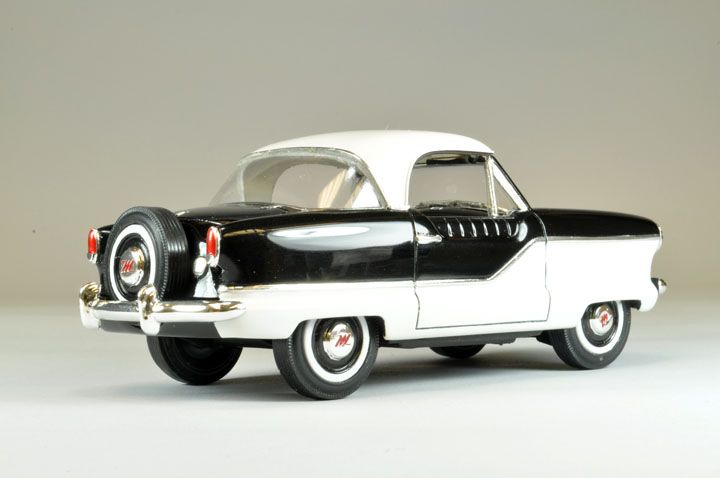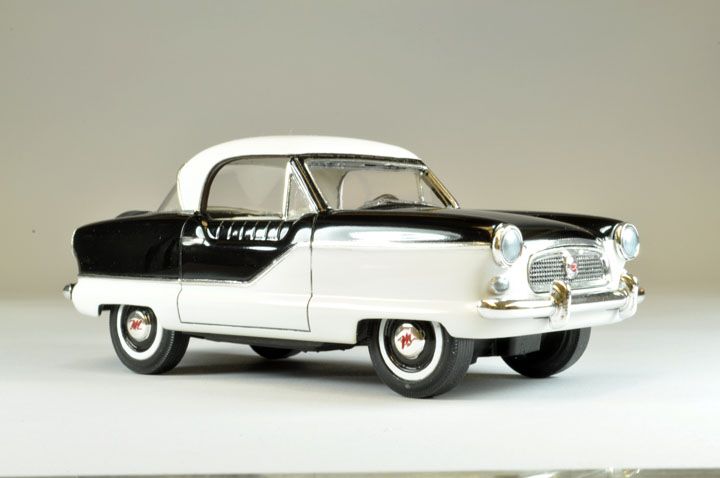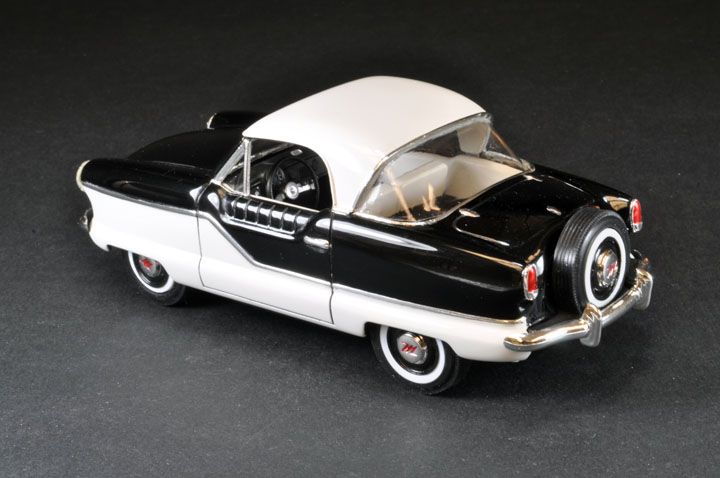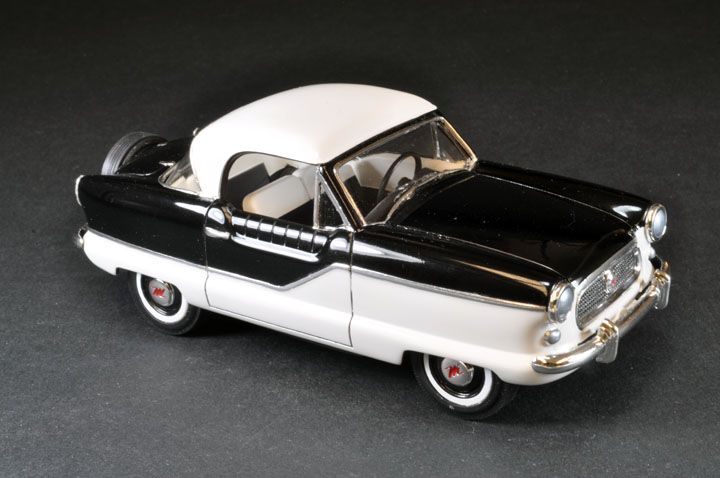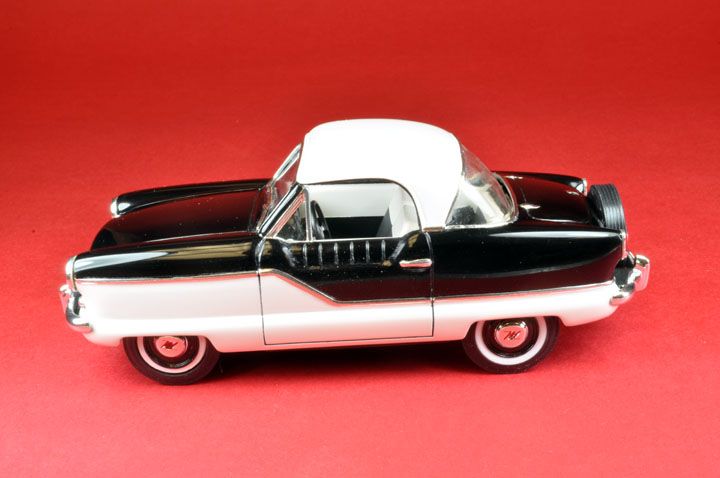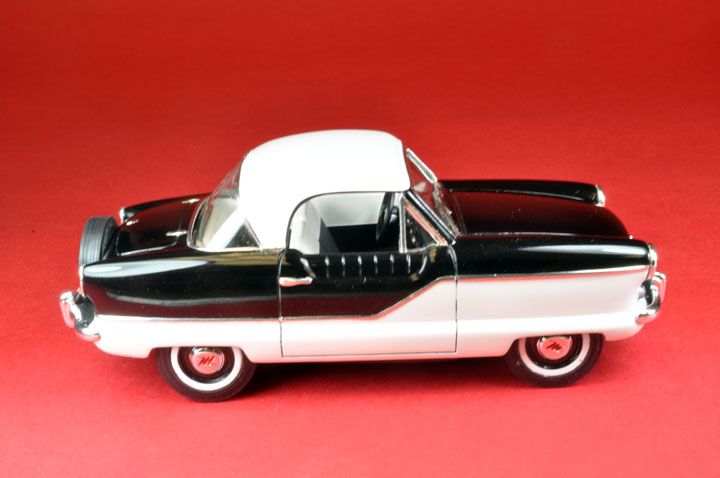 Mark E. Young, Jr. MSgt, USAF (Ret) IPMS 5494 KC-135A - Built When Man Thought He Could Burn Water
Last Edited By: myoung135cc Jan 23 14 8:12 PM. Edited 2 times