Kitbasher
Posts: 74
Just finished this Lindberg P-47B as the aircraft of Col. Hub Zemke, CO of the 56th Fighter Group when the group was working up the then new Thunderbolt at Mitchel Field, Long Island in 1942.
All surface detail was removed and re-scribed  using the scale drawings from the December, 1965 Aero Modeller magazine.   Major under-wing surgery to remove the bomb racks, the resulting large gashes filled with plastic card and putty.  Oil cooler vents are scratched.  Everything forward of the firewall was replaced, the cowl from a junked model, an aftermarket R2800 for the missing engine and the correct Curtiss Electric propeller.     I think it came out quite nice.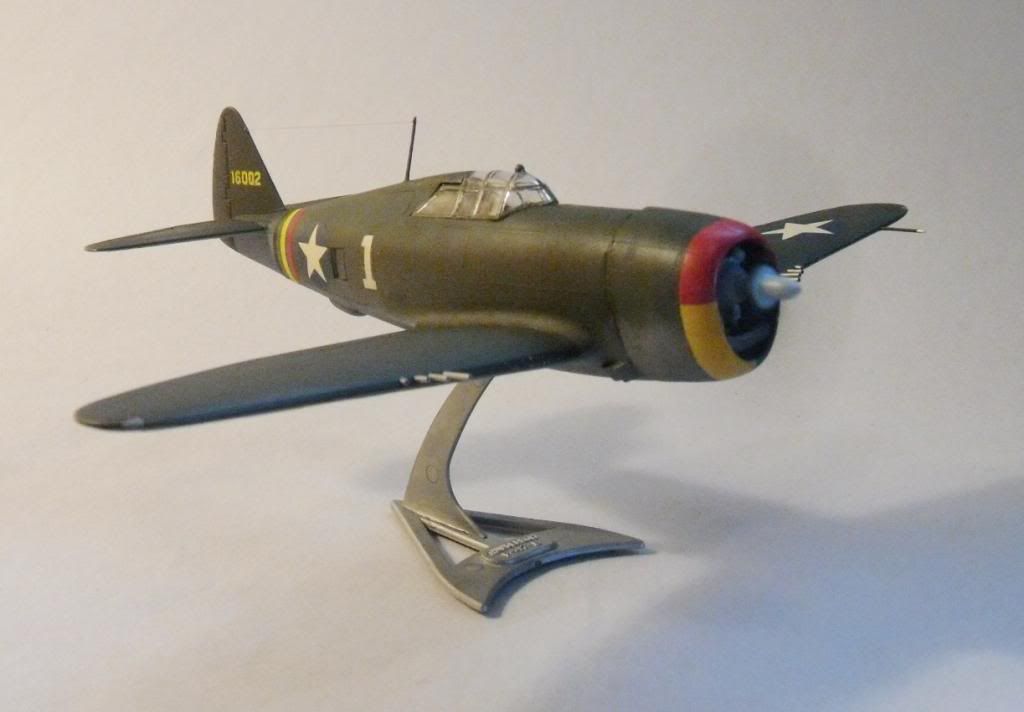 The machine guns have been replaced with 0.8mm hypo needles and the aerial is 42ga copper wire.
The kit landing gear is only good for merriment so the model was made with gear up and displayed on the original Lindberg kit stand.   Decals are original from the kit.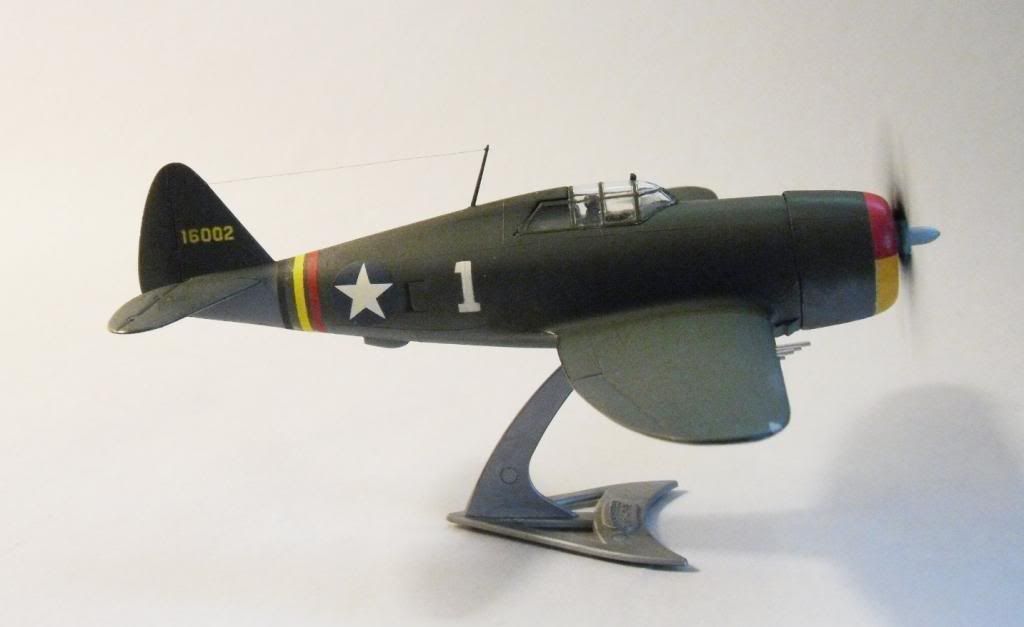 Kit originally sold for $0.69 but mine was priced $0.75.    Despite the colorful action in the box art, I don't think the P-47B ever saw combat, the C model was the first to go to English based units.
This photo shows how much of the original kit was used (+ kit canopy not shown).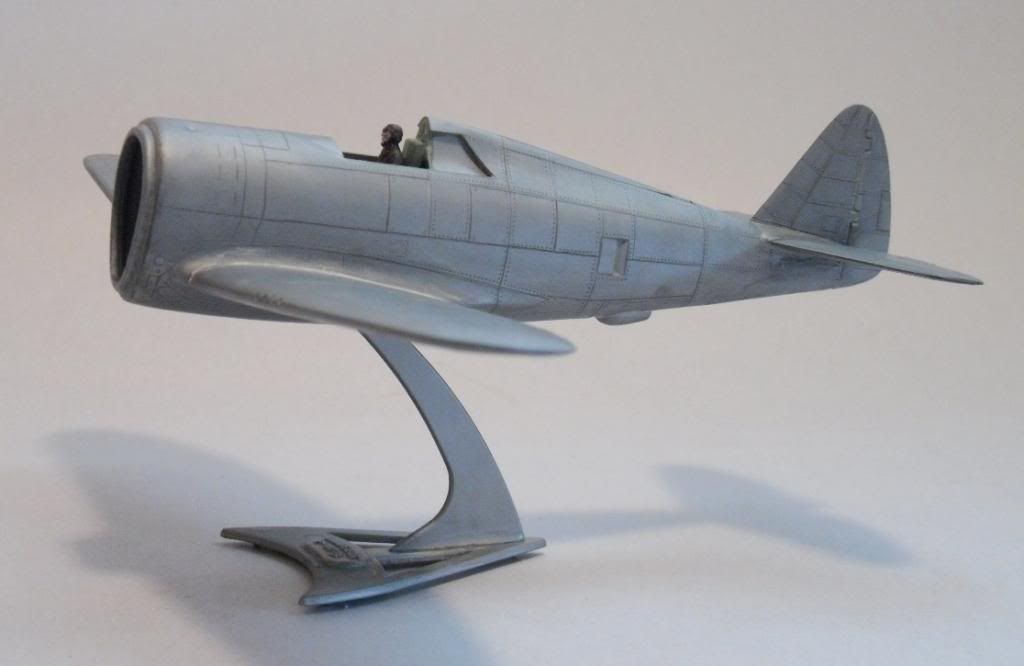 Zemke and elements of the 56th FG somewhere over the Long Island / Connecticut area.
Last Edited By: solid guy Oct 21 13 2:00 PM. Edited 3 times